Discover how mums to be around the world are having positive, empowering births with hypnobirthing
Closed at the moment!
---
IMPORTANT UPDATE: Because of high demand, all spots on my hypnobirthing program Are FULL.
I appreciate your interest in my hypnobirthing workshop. Unfortunately, for many the program reached maximum capacity rather quickly!
However, you can still be placed on my waiting list. In the event that a spot opens up or a new workshop is available in the future I will contact you.
The only way to become a candidate and possibly work with me is to enter your name and email in the from. What will happen is that I will add you to my waiting list.
I only accept a limited number of people to work with me in my workshops and one on one.
Sign up for future workshops
---
It was 6:45pm on a Sunday, my wife hadn't felt the much baby for the last couple of days. I was optimistic and thinking things will be OK. Then it occurred to me that this was something that was worrying her.
I knew we had to go with her intuition even if there was nothing going on. So we called up the hospital packed our first born son who was sleeping and drove to the hospital. As we were driving out of the driveway my wife with tears in her eyes thought to herself. Next time I come back it will be with a baby...
Learn to trust your intuition even if it proves to be wrong
Great start right? You might be wondering why would I start with such a story. Hypnobirthing is an amazing tool that can assist women have an amazing positive experience while giving birth. You can be one of those women.
Many hypnobirthing books, course authors and teachers emphasize idea of everything being romantic. I buy into that idea myself but what I want for you is to understand that there are certain things that are beyond our control. All the preparation and good will might fall short of our expectations.
The result, disappointment. I am not in the business on disappointment but I am in the business of empowering women like you to have a positive happy birth like you deserve to have.
Paraphrase
Birth has the potential to be one of the most wonderful experiences of your life. Yes I know the telly doesn't think so!
Childbirth is a natural physiological process that a woman's body is fully equipped for.
Each birth is unique, and easibirthing® is about empowering you to manage your individual experience, not to be afraid of it.
---
NCT, Hospital and Hypnobirthing Classes
NCT and Hospital classes are amazing at teaching women about the human body and the different stages of birth. These are all well and good but in my view you need something more in your arsenal.
A positive mindset to assist you.
A clear vision of how you want your birth to be like, that will benefit you instead of an unconscious fear pattern that will hinder you from having a positive birth.
Hypnobirthing is the missing link, secret sauce if you like, the mindset behind giving birth.
---
What is hypnobirthing?
Hypnobirthing is not a magic pill that you take once and everything is solved. Hypnobirthing teaches you a series of techniques, which will assist you to control your physical, emotional and metal state. Also known as the mind-body connection.
Through meditations, visualisation, guided imagery, self-hypnosis and breathing exercises. You will learn how to unleash the full potential within you. By following the easibirthing® method you will experience a series of benefits. From the reduction or elimination of fear and anxiety to reduced interventions and pain relief.
Easibirthing® teaches you how to trust your own body and a way to enter you birthing experience feeling calm, confident and in control. Hence you will get a confidence boost.
---
What's a guy doing at hypnobirthing?
I have been fascinated about human development for many years. By going through my own struggles I looked in many places for answers. I was lead to NLP and hypnosis.
I went into hypnobirthing for two reasons, curiosity and having our first child. When my wife got pregnant I thought what an amazing thing we can try out.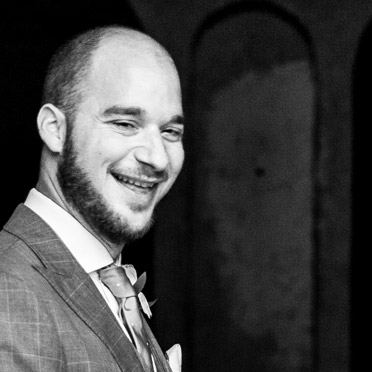 - Story line, Alfaios, Athena - Qualify yourself with a story
I dove in deep, like I do with any learning, immersing myself to understand how we can use hypnosis to create a better beginning for newborn baby and a better time for mums. There are still many things I do not know and understand, but there is also a great deal of things that I know and I can share with you.
Enough about me! If you want to learn more, you can read my story.
---
What are some benefits to hypnobirthing?
Reduce or eliminate fear
Promote a steady recovery
Calmer, more laid-back baby
Produce pervasive relaxation
Promote lactation for breast-feeding
Significantly diminish or eliminate the need for medication; thereby eliminating its risks and post-delivery effects for both mother and child
Increase the rate of spontaneous vaginal birth, reducing the need for intervention
Make it possible the management and control of sensations of discomfort
Shorten the period of labour; by reducing anxiety during each stage
Foster and increase positive emotions during the entire birth process
Help you create of an experience which has positive memories attached
Reduce incidence of post-natal depression
Stimulate and maintain a strong energy level into the post-delivery phase
---
What they will learn?
Power control of environment - locus of control
We train you to use self-hypnosis, relaxation, visualisation and breathing methods to prepare mind and body for birth. The easibirthing® method teaches you how to use hypnosis for pain management and aims to boost your trust in your body so you enter labour feeling calm, confident and in control.
This is about reaching a state of deep relaxation, maintaining perception of control over the process and developing a positive attitude.
It is about changing your expectation of birth so that you help rather than hinder the natural process, and develop valuable life skills for parenthood.
How to feel calm, confident and in control
How fear creates tension and pain in your body and how to combat it
How relaxation and positive feelings reduce the perception of pain
What are the essential human needs and how they affect your birth giving experience
How hormones affect birth and how to control them with your mind
How the power of language is affecting you without your knowledge
The power of post-hypnotic suggestions and utilizing your subconscious mind for your benefit
How to control your perception of the environment and most importantly your inner world
How to stay calm and feel in control even when there is chaos around you
How to find the good in things no matter what is going on in your life or birth
How our nervous system plays a role in our perception of pain
How to reduce or eliminate pain relief medications
The stages of childbirth and how to affect them using the power of your mind
Explore and dispel the myths around birth
How to access the motherhood energy that lives within you that will help you connect with your partner and baby. Magnifying the power of intimacy, close relationships and serving others for a greater cause
To empower women and help them be confident, clam and in control during child birth in order to adjust on whatever is happening
To allow women to create a positive, pleasant and powerful experience in their lives by giving birth to a new life.
To increase women's confidence and conviction of a positive childbirth without the static noise of fear
To instil the belief in their own bodies to perform a function that it is design to perform much like digestion, breathing and heart beat
To reduce, eliminate and eradicate fear, anxiety and worries.
To dispel the myths and negative associations around child birth.
To reduce the amount of pain relief and intervention during childbirth
---
Is there any clinical evidence to hypnobirthing?
You may be thinking... hold on a minute. This hypnosis stuff is hocus pocus. How do I know it even works? To be honest, I had the same reservations.
I encourage you to do your own online research, go into forums such as netmums and you will see countless women raving about hypnobirthing. Is this all the credibility we have?
No! But these days we like social proof and reviews. There have been a handful of studies done in the past that support the idea of how helpful hypnobirthing can be. You can read the clinical evidence on childbirth. In short
Reducing incidence of premature labour - (Reinhard, Hatzmann & Schiermeier, 2009), (Omer & Friedlander, 1986)
Reduction of anxiety using hypnosis in pregnancy - (Zimmer, Peretz, Eyal & Fuchs, 1988), Downe (2015)
Hypnosis effects on turning foetuses from breech position - (Mehl, 1994)
Reduction in length of labour using hypnosis - Jenkins and Pritchard (1993), Abramson and Heron (1950) & Gallagher (2001), (Harmon, Hynan and Tyre, 1990), Adams et al (2012)
Reduced medication use - Bobart and Brown's (2002), (Harmon, Hynan and Tyre, 1990), (Smith, Collins, Cyna & Crowther, 2006), Harmon, Hynan and Tyre (1990), (Lowe, N. 2002)
Reduced rates of Intervention - (Harmon, Hynan and Tyre, 1990), (Martin, Schauble, Surekha & Curry, 2001), (Mehl-Madrona, 2004)
Reduced risk of postpartum depression - McCarthy (1998), Harmon et al (1990)
Effect of suggestions during labour - Hao et al (1997)
Improved postnatal childbirth experience on reflection - (Werner, Uldbjerg, Zachariae & Nohr, 2013), Mairs (1995)
Promoting lactation - (August, 1961; Cheek & LeCron, 1968; Kroger, 1977)
---
When and Where?
When?
The next workshop has not been scheduled yet.
---
FAQ
---
Guarantee & Cancellations
If you apply what I teach and you still feel that what you have learned has not benefited you in some way at birth or in life. You will get all your money back.
The guarantee is valid until 30 days after the birth of your child. We can't offer you a refund or exchange after that period.
Once you place your order to reserve your spot on this event you have 72 hours to cancel your order and receive a full refund.
After 72 hours you will no longer be able to request a cancellation except in the case that your baby is born prior to the course. In that case there will be a £25 administration fee.
---
Order Form
There are 10 spots available for each workshop. So if you want to be one of the mums to learn how to have an empowering positive childbirth. Hurry and click the Reverse my spot now button below.
- Do it now - Act now and say yes by urgency - Here is what they will miss out Act now due to urgency and scarcity - state the offer powerfully - create urgency Price; 60-120 You will receive an email with all the details - expiration date on the special deal or discount - prices increase - bonus offer to respond by date - limited supplies > "Contact Us Before May 15th to take Advantage of Our Special Offer!" "Click Here to Order Before Midnight and The 6 Bonuses Are Yours" "Order Before December 31st To Lock-In Lower  Prices" - Don't lie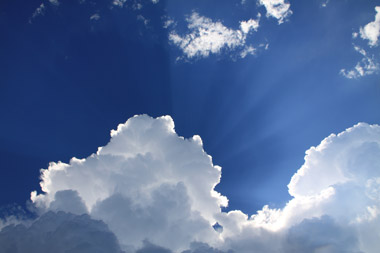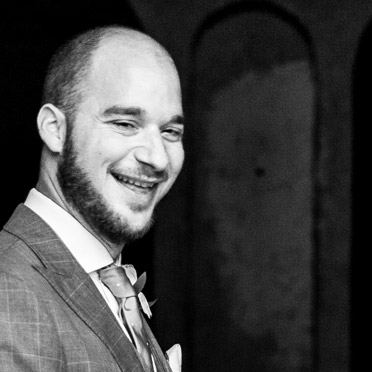 I look forward to meeting you
Phoebus Apostolidis
Surrey, UK
Bonuses
This price includes handouts, and a full set of 5 mp3 audio files to accompany course content. Light refreshments are provided on the day.
You can of course come on a one-to-one basis. For the entire training this would be 4 sessions if you have atttended the nhs Confident Birthing workshop (5 sessions if not), although if you were only able to attend 1 or 2,
Each session costs £80 for 1.5 hours duration. I hold Monday and Wednesday evening, and Monday, Tuesday and Thursday daytime clinics in Salisbury.
Each session costs £80 for 1.5 hours duration. I hold Monday and Wednesday evening, and Monday, Tuesday and Thursday daytime clinics in Salisbury.